Been reading about the Nathalie : Escape From hell movie and found out that the picture in the exploitation thread was from another movie:
Escape
or also known as
Escape from hell
(1979) , as released by Troma. I thought i had that movie somewhere as a downloaded divx and after some searching that turned out to be so.
Since that movie was not already available here and there are some Troma and exploitation fans around, i can as well release it, so here it is: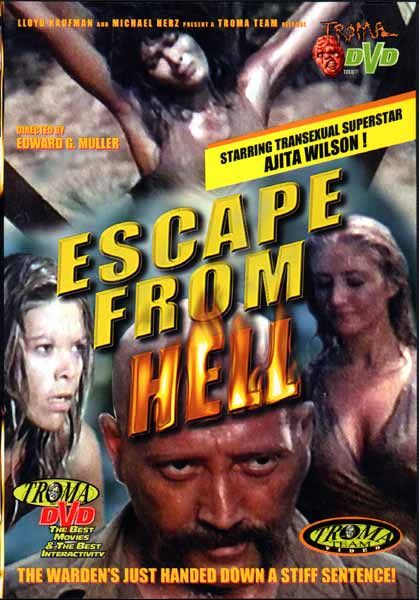 Quote:
Naked helpless babes trapped on an island where they are brutalized and used by the powers that be. What more could an exploitation fan ask for? It's just a notch above your average babes in prison movie since the characters are believable in their desire to get out. Also, When the setting says tropical island they are not kidding. The island our beauties are stranded on looks about as tropical and steamy as you can get. Not for the squeamish!
-
IMDB

link
- Also Known As:
Escape
Escape from Hell
Hellfire on Ice, Part 2: Escape from Hell
Infierno de las mujeres, El (Spain)
- Also this is the UNCUT version, running on 93 minutes instead of the 88 minute cut version.
ed2k:
Escape%20(1979)%20[Troma%20Release]%20.AVI
[406.14 Mb] [
Stats
]
not my rip, undersized and all, but still good watchable quality.
grtz cyber
ps: there is another same sized rip with another hash on the mule network, but i haven't verified that one.