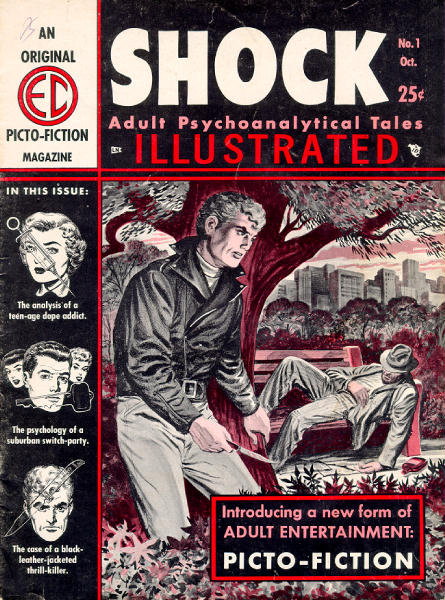 Quote from
http://pictofiction.com/intro.html
Quote:
The creation of picto-fiction was intertwined with the sad demise of EC comic book publishing. In a last ditch attempt to keep EC going, publisher William Gaines put out a line of magazines that were not quite comics and not quite short stories. Picto-fiction might have been comics without word balloons or perhaps prose with a heck of a lot of illustrations, but it was certainly a showcase of some of the most talented artists in comic book history.
This is for
antropomorphic personific
but is probably not exactly what he/she was looking for. Still, they are as rare as a good director with the surname 'Boll' so I'll post these here and perhaps start uploading some 'vault of horror' reprints once the H.P. Lovecraft's have spread.
Maximum respect to Cimmerian32 for scanning these!

ed2k:
Shock%20Illustrated%2001%20(Cimmerian32).cbr
[75.29 Mb] [
Stats
]
ed2k:
Terror%20Illustrated%2001%20(Cimmerian32).cbr
[84.68 Mb] [
Stats
]
[ Add all 2 links to your ed2k client ]