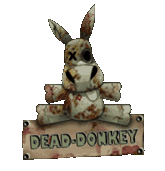 Hello,
The intention of this page is to be as honest and open about the costs of running the site, and to promote ways in which you can help out the community. For the sake of anonymity, we do not currently operate a policy of advertising those who donate but will do so if requested. It is
greatly
appreciated, but your security is valued above everything.
The summary below is the running totals for the operation of the site.
Running Costs (Total)

GBP
Payments (Hosting):	£7,863.49
Payments (Domain):	£198.86
Donations:	£2,481.45
Merchandise:	£1.52
Affiliates	£932.24
Balance:	

-£4,647.14



No More Hosting Payments Until:
04/07/23
No More Domain Payments Until:
31/03/24
* Payout comes only when certain amount is received

* Ads no longer draw revenue, we got banned.
If net + ever occurs, it of course goes back for future hosting.
Donations can be made to via the frontpage if you sign in with your forum details (don't forget to drop your name/screenname in with the donation so I know who's donated

). I'll pm/e-mail you and update this page every time I get a message about a donation, providing paypal sends one.
Paypal, currency conversion, etc. fees are added in the tally. They take a cut of the donations unfortunately and are the
only
company making profit from piracy here.
Many thanks,

Spud