Indecent Desires (1967)
Directed by: Doris Wishman

Plot Outline: Zeb finds a doll and a ring in a garbage can. Then, he sees Ann going to work with her friend Babs. He thinks she looks like the doll. When he gets home, he caresses the doll... Ann feels it! When Zeb finds out about Ann's fiance Tom, he really gets mad, burns the doll, and beats it up, which makes Ann think she's losing her mind.
http://www.imdb.com/title/tt0061561/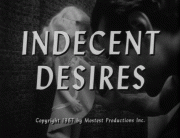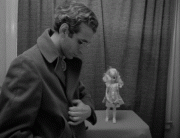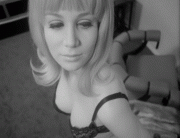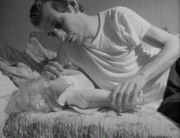 AVI File Details
========================================
Name.........: Indecent.Desires.avi
Filesize.....: 742 MB (or 760,344 KB or 778,592,256 bytes)
Runtime......: 01:11:22 (102,657 fr)
Video Codec..: XviD
Video Bitrate: 1225 kb/s
Audio Codec..: ac3 (0x2000) Dolby Laboratories, Inc
Audio Bitrate: 224 kb/s (112/ch, stereo) CBR
Frame Size...: 608x464 (1.31:1) [=38:29]
ed2k:
Indecent.Desires.1967.DVDrip.Xvid-Slayer.avi
[742.52 Mb] [
Stats
]
The screenshots are not very spectacular, but still this is one of those corny Grindhouse releases from the time you could watch two movies for the price of one. So enjoy this "pseudo-voodoo tittie-sex-thriller about the toy-doll molester in all of us"!