Lust Of The Dead (2012)
aka
Reipu zonbi: Lust of the dead
IMDB
Summary:
After a nuclear attack in Tokyo, the female population is attacked by infected males who have become sex-crazed zombies, hungry for human flesh. Officeworker Momoko and nurse Nozomi seek shelter in a Shinto Shrine, where they meet housewife Kanae and school girl Tamae. With no choices left to them, the group of girls decides to take a stand and arm themselves with assault rifles and explosives to fight off hordes of horny zombies. What is the secret to killing the zombies for good?
Release notes:
Native NTSC, fps is perfectly fine.
Please help share and feel free to post it on other sites/forums and spread it to other networks if you want. Please don't remove or replace the tags. Add if you must, but keep the filenames as they are.
Enjoy!
Stats:
Code:
Total Runtime...: 1:14:36
Language........: Japanese

Video Codec FourCC...: xvid
Video Codec Name.....: XviD 1.3
Video Frame Size.....: 720 x 400
Video Bitrate........: 1711
Video Framerate......: 29.97
Audio Codec..........: 0x2000 (Dolby AC3) AC3
Audio Bitrate........: 384 kb/s (2.0)
Audio Framerate......: 48000Hz
Interleaving.........: 96/96 aligned
Packed Bitstream.....: No
CQM..................: Jawor ZSM
B-Vob/Qpel/GMC.......: Yes/No/No
Movie
ed2k:
Lust.Of.The.Dead.2012.DVDRip.XviD-Rogue.avi
[1.09 Gb] [
Stats
]
Subs: English
ed2k:
Lust.Of.The.Dead.2012.DVDRip.XviD-Rogue.EngSubs.rar
[718.5 Kb] [
Stats
]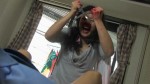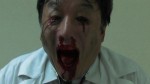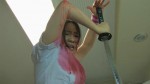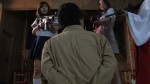 [ Add all 2 links to your ed2k client ]