Lust Of The Dead 2 (2013)
aka
Reipu zonbi: Lust of the dead 2
IMDB
Summary:
After a nuclear attack, a strange virus has turned 90% of the male population of the world into lust-filled zombies. However, in Akihabara, Japan, some males have been found who are uninfected. This small group of healthy men decides to team up with the Zombies to satisfy their own carnal desires. The women survivors must now band together and fight to survive in post-apocalyptic Japan!
Release notes:
Native NTSC, fps is perfectly fine.
Please help share and feel free to post it on other sites/forums and spread it to other networks if you want. Please don't remove or replace the tags. Add if you must, but keep the filenames as they are.
Enjoy!
Stats:
Code:
Total Runtime...: 1:06:51
Language........: Japanese

Video Codec FourCC...: xvid
Video Codec Name.....: XviD 1.3
Video Frame Size.....: 720 x 400
Video Bitrate........: 1947
Video Framerate......: 29.97
Audio Codec..........: 0x2000 (Dolby AC3) AC3
Audio Bitrate........: 384 kb/s (2.0)
Audio Framerate......: 48000Hz
Interleaving.........: 96/96 aligned
Packed Bitstream.....: No
CQM..................: heini_mr
B-Vob/Qpel/GMC.......: Yes/No/No
Movie
ed2k:
Lust.Of.The.Dead.2.2013.DVDRip.XviD-Rogue.avi
[1.09 Gb] [
Stats
]
Subs: English
ed2k:
Lust.Of.The.Dead.2.2013.DVDRip.XviD-Rogue.EngSubs.rar
[597.9 Kb] [
Stats
]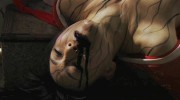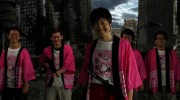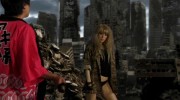 [ Add all 2 links to your ed2k client ]