Gargoyle.(aka.Gargoyle.Wings.of.Darkness).(2004).DVDRip.XviD-SAPHiRE
IMDb nfo:
http://www.imdb.com/title/tt0409999/
Quote:
Two CIA agents are sent to Bucharest, Romania to solve a high profile kidnapping. But what they discover is something inexplicable. An evil gargoyle, once thought dead and banished forever, has returned with a vengeance.

Code:
File Name .......: Gargoyle.(aka.Gargoyle.Wings.of.Darkness).(2004).DVDRip.XviD-SAPHiRE.avi
File Size .......: 700.56 MB

Duration ........: 01:27:28
Video Codec .....: XviD MPEG-4 codec
Video Bitrate ...: 927 KB/s
Resolution ......: 640 x 352
Aspect Ratio ....: 1.81:1
Framerate .......: 23.976 FPS

Audio Codec .....: FAST Multimedia AG DVM (Dolby AC3)
Audio Bitrate ...: 192 KB/s (CBR)
Channels ........: 2 Ch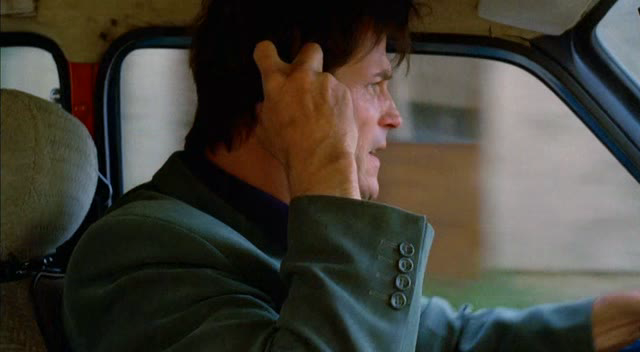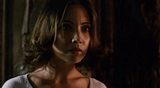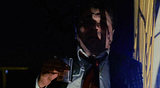 ed2k:
Gargoyle.(aka.Gargoyle.Wings.of.Darkness).(2004).DVDRip.XviD-SAPHiRE.avi
[700.56 Mb] [
Stats
]
Dubbed rip:
Here's a confession: if not for my affinity for Michael Pare, who dominated the direct-to-video action genre in the '90s and was an A-list movie star in the '80s ("Streets of Fire" being one of his more famous roles), the low-budget Creature Feature "Gargoyles" wouldn't rate anywhere near a 2-star grade. But Pare is the star of this little ditty, and as such I'm prone to like it more than I would normally. As luck would have it, there's a certain honesty, a willingness to entertain if you will, about "Gargoyles" that makes me not hate it the way I normally hate nonsensical direct-to-video Creature Features. After all, when a movie "premieres" on the dreaded Sci-Fi Channel, the wasteland of all illogical Creature Features, you know you're in for a rough time since, as most viewers know, there is simply no room for coherent plotting at the Sci Fi Channel. I think it's a network decree or something.
Specs:
Video Stream
Codec: XVID
Width x Height: 576 x 320
Frames/Sec: 23.976
Length: 1:27:28
Audio Stream
Format: MPEG Layer 3 (ISO/MPEG-1 Layer 3)
Bitrate: 128 kBit/s
Samples/Sec: 48.000 kHz
Mode: Stereo
Length: 1:27:28
ed2k:
Gargoyles.2004.DVDRip.XviD-ReVeNgE.avi
[700.18 Mb] [
Stats
]
IMDB
http://www.imdb.com/title/tt0409999/
[ Add all 2 links to your ed2k client ]